Mazel Tov / Congratulations to our next State Senator:
The JUFJ Campaign Fund is proud to endorse:
We are proud to have supported an amazing slate of candidates in Baltimore's Democratic primary in 2020. Whether they won or lost, we know that all of them are going on to do amazing work for justice in Baltimore. The JUFJ Campaign Fund encourages you to vote in the general election for our endorsees who won their primary elections.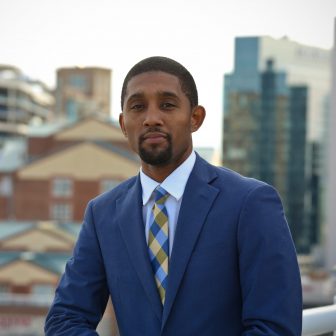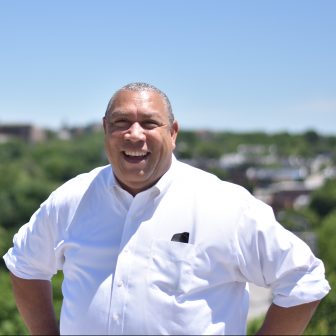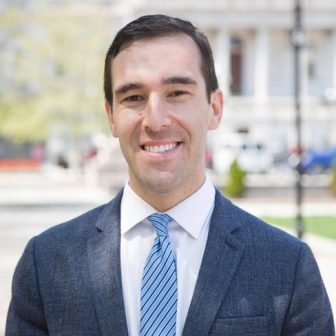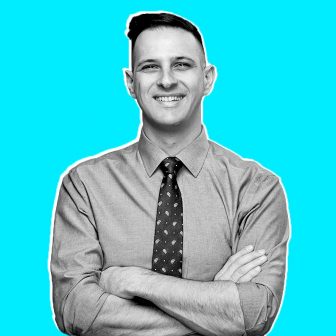 Sharon Green Middleton
District 6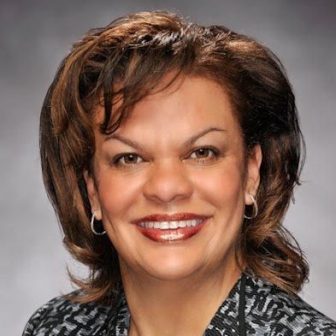 James Torrence
District 7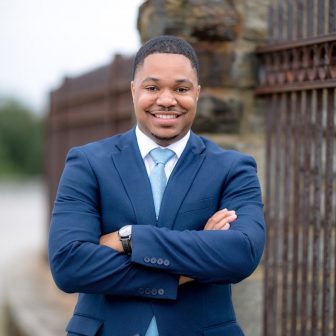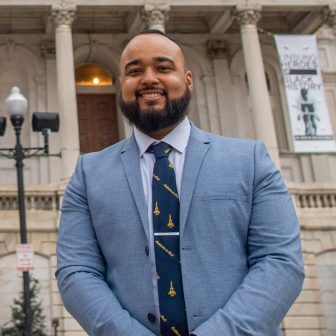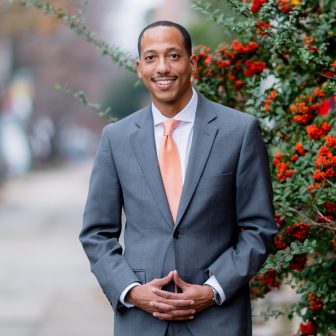 Phylicia Porter
District 10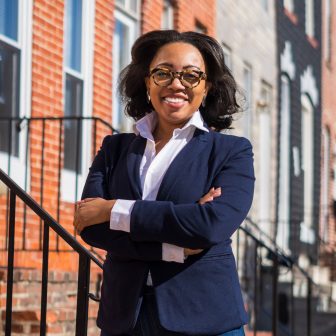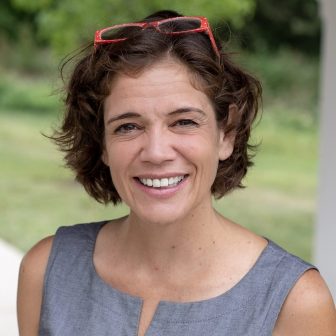 Our endorsement team did not reach a decision about which candidate to endorse in District 2, 5, 11, or 13.
About our endorsed candidates
As our next Mayor, Brandon Scott will be a champion for progressive values and ethical and effective government. Scott has been a leader on the City Council since 2011 on holding police accountable to residents, addressing root causes of violence, expanding renters' rights, and guaranteeing affordable water for all Baltimoreans. His relationships with Councilmembers, constituents, and progressive advocates and his deep understanding of how our city government works — and how it doesn't work — will help turn those values into concrete improvements in the lives of everyone in Baltimore.
Brandon Scott offers an exciting and fresh start to Baltimore City politics, and he has the political savvy and grassroots support to win.
We know that not everyone pays attention to what a comptroller is (or how to pronounce it; it's pronounced "controller"), but as the CFO of Baltimore City, the Comptroller shares responsibility with the Mayor and the City Council President for city contracts, land use, and decisions about whether or not to raise your water rates.
Bill Henry is the smart, ethical, progressive leader we need as our next Comptroller. As a Councilmember, Henry has been a stalwart champion of JUFJ's local agenda, including sponsoring a bill to enforce safe living conditions for all Baltimore renters. His combination of financial training and progressive values will make him an excellent internal auditor and agent of accountability and transparency over spending Baltimore's shrinking budget resources. 
Zeke Cohen is a staunch progressive who has led on trans rights and addressing intergenerational trauma. He was a founding member of the JUFJ Baltimore Leadership Council and is always willing to strategize with the JUFJ Campaign Fund to move policy forward. 
Once COVID-19 shut down our city, he and his staff created the Baltimore Neighbors Network, connecting volunteers to help meet their elder neighbors' emotional and practical needs. Councilmember Cohen prioritizes the people of Baltimore. He is someone we know we can always count on to make our city fairer and more equitable.
Ryan Dorsey is a standard bearer of progressive ideas and initiatives within the City Council and in public discourse. Councilmember Dorsey has been the primary force behind passing comprehensive transportation reform, initiated a crackdown on corruption, and led the fight to prevent housing discrimination against people receiving public assistance. 
His record has shown us that his voice and vote are aligned with our policy work. JUFJ and our coalition partners have been able to count on Councilmember Dorsey time and again, and we look forward to four more years of Ryan Dorsey as one of the city's progressive leading lights.
Sharon Green Middleton has demonstrated her commitment to the residents of her district throughout her three terms in office. She played a critical role in passing the Water Accountability and Equity Act, to provide relief from Baltimore's inaccurate and increasingly expensive water bills — and fought hard to hold the Department of Public Works accountable for their inaction and negligence. 
Councilmember Green Middleton is a lifelong Baltimorean and a dedicated advocate for the residents of Park Heights and surrounding neighborhoods. We are happy to endorse her and are looking forward to four more years of partnership.
James Torrence will bring the passion of a community advocate and a nuanced understanding of Baltimore City governance to the City Council. He has earned a reputation among our partners as a deeply knowledgeable, hardworking champion for the residents of District 7.
Torrence holds an MS in Negotiation and Conflict Management and a JD from the University of Baltimore, and he works for Baltimore City Schools. He learned as a young teenager the power of organizing and advocating around issues directly impacting his community while serving in a number of city and state government roles.
Kris Burnett is widely respected by both his constituents and his Council colleagues. His background as a union and community organizer and his public policy experience have made him one of the most hands-on, dedicated progressives on the Council. 
Councilmember Burnett continually impresses us with his commitment to progressive values and his community. In addition to supporting fair wages and affordable housing, he is the lead sponsor for the Fair Elections law, which will establish publicly financed local elections in Baltimore.
John Bullock has been a leading force on the Council in safe, affordable housing for all Baltimoreans. In addition, he has been an ally in the fight for water justice, and in a just recovery from the COVID-19 pandemic.
Councilmember Bullock brings professional experience as the Executive Director of Downtown Baltimore Family Alliance to his priority issues, particularly affordable housing. He has been a co-sponsor of several pieces of city legislation on which we worked.
Phylicia Porter will be a strong addition to City Council as the next Councilmember for District 10. Porter has spent her career as a public health advocate working to eliminate health disparities, and she would bring an invaluable perspective to the Council, especially during this pandemic. 
As the founder of Optimal Public Health Solutions, Porter provided strategic public health consulting for faith-based organizations, small businesses and Baltimore based community projects. Her experience serving in community leadership, her public health expertise, and her belief in data driven and culturally-informed decision making are why we're glad to endorse Phylicia Porter for City Council in District 10.
Odette Ramos is ready to hit the ground running as the new Councilmember for District 14. Committed to Baltimore's neighborhoods and people, she is a tireless advocate for affordable housing as the Executive Director of the Community Development Network. She supports many of our other policy priorities, like raising the minimum wage and providing access to affordable water for all.
Ramos' expertise in community development is needed on the Council to address Baltimore's challenges. That, along with her public policy and legislative experience prepares her for this role. She has established connections and has developed clear understanding of constituent needs from every part of her District.
Baltimore Events
There are no upcoming events.